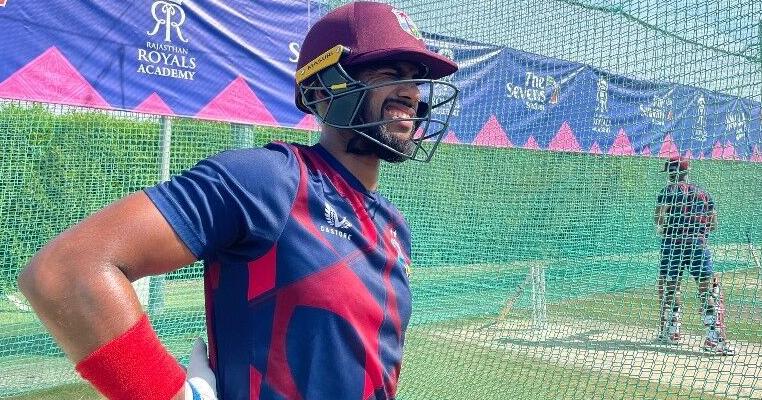 WI looking to seal the series | World Sports
Weather permitting, Nicholas Pooran wants his West Indies side to finish their three-game international series against Bangladesh today with a 2-0 win.
For that to happen, the Windies will need to win today's third and final match at the National Stadium in Providence, Guyana. Pooran's men enter the final game of the rain-affected series 1-0 after their 35-point victory in the second T20I in Dominica on Sunday. Saturday's first game ended in a non-result.
It's raining in Guyana, but on the cricket side, Pooran is in good spirits. "Coming to Guyana, we feel we are in a good space from a team perspective and we are looking forward to tomorrow (today). Hopefully we will have good weather and can close the series.
He continued, "As a team, we talked about winning games, winning series, winning tournaments. If we can win a series here, that would be wonderful for us. We look forward to tomorrow (today) to see if we can wrap up this series.
Reflecting on the streak so far, Pooran noted how Hayden Walsh has bowled. "I am very happy to see his contributions. He also said he was pleased with the return of left arm Obed McCoy to the team. Looking forward to him having a wonderful summer," said Pooran, adding, "We want our new pitcher to get wickets. At death, we have someone we can count on. I think he's a bit odd in terms of skills and we're just happy to have him back.
Of the hitters, he said, "I think Brandon King has been really good. Rovman Powell was wonderful in that last game… It was a team effort. A lot of guys raised their hands and that's what we want from a team perspective.
"Once you can assess the conditions very quickly, keep a positive mindset, anything can happen that day. I don't want to think too much about Bangladesh. Yes, they have very good quality spinners, but I believe in our batsmen and we also have the skills to assess the day and get the results for the team," he noted ahead of today's T20 final.
Pooran said he was pleased with the batsman's progress in the Dutch series, in the Pakistan series and in the opener against Bangladesh. The WI skipper was also happy with his own form.
"I feel wonderful," he said. "Thirty-four from 30 balls (second T20I), I think I did the job for the team there. Obviously I could have had more points there, but I can't wait to see the rest of the matches. And when asked if he thought the batting unit could adapt quickly to conditions in Providence today, Pooran was confident his players could make the necessary adjustments.
Pooran finished by adding about the stick and the team in general, "I'm happy with the direction the team is going. I just want us to keep supporting each other. A lot of guys are going to keep making mistakes, but we have to support those guys and try to be there for them and let them know that one game isn't going to undermine their confidence.