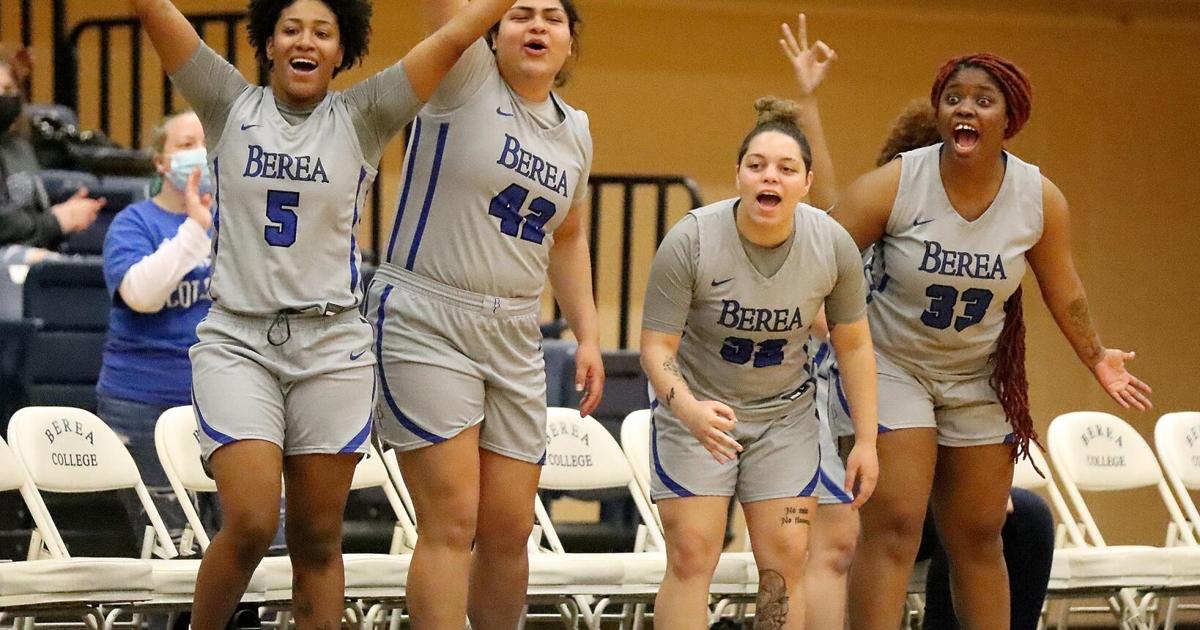 USA SOUTH WOMEN'S HOOPS: Lady Mountaineers pushes winning streak to 12 games | Sports
The Lady Mountaineers (18-3, 12-0 USA South) earned a 28-point win over league rival Covenant College last month in Georgia.
The teams met on Tuesday.
And the revenge was quite different.
Berea College scored the game's final five points to claim a 49-46 win at Seabury Center. The Lady Mountaineers shot just 35.4% from the field but still managed to push their winning streak to 12 games while remaining undefeated in the USA South game.
Destiny Combs had 13 points and nine rebounds for Berea. Aaliyah Hampton had 11 points and Dailyn Spalding finished with six points, eight steals and three rebounds.
Covenant College (7-9, 4-6) took a 46-44 with 2:12 left in regulation. Combs tied the game on a layup, then gave the Lady Mountaineers the lead with a basket in transition.
Spalding hit 1 of 2 free throws with a second to go to help seal the win.
The Scots had a 12-7 lead after one quarter. A three-pointer from Jayden Merriweather hit a three-pointer just before halftime to give Berea a 25-21 advantage.
The game featured eight draws and nine lead changes.
Drea Satori had nine points. Bailee Vanover had five points and six rebounds. Merriweather had three points. Berea was 15 of 24 from the free throw line.
The Lady Mountaineers are set to return to action on Saturday at their southern United States rival, Huntingdon.