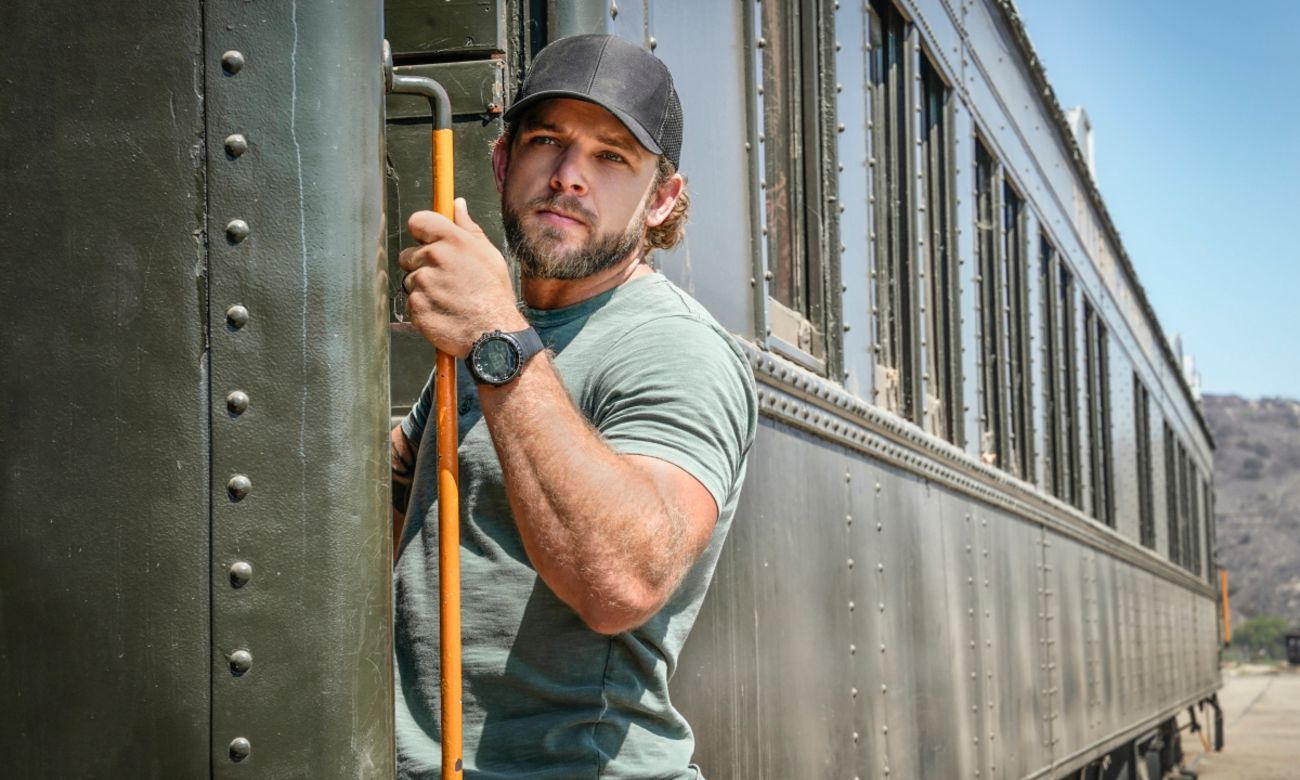 SEAL Team's Max Thieriot lands lead role in pilot for CBS drama Cal Fire
Max Thieriot has another project in progress. The actor, writer and director is set to star in the pilot for the CBS drama, Cal Fire. According to Deadline, Thieriot also co-wrote the series and will serve as executive producer. Initially, Thieriot was only slated to play an off-camera role in the project, but the actor landed the lead role.
Based on Thieriot's own life as a boy growing up in northern California, Cal Fire is a story about the world of convict Bode Donovan (Thieriot). Donovan is part of a program that pairs prisoners with top-level firefighters, hoping to add an extra force to put out the extreme fires that threaten this part of the country every year. Seeing an opportunity to work near his hometown, Donovan jumps at the chance to join the team that risks his life. The character is further described as having the soul of an artist, the rap sheet of a criminal, and the audacity to believe in a second chance with Cal Fire.
The pilot was written by Thieriot, Tony Phelan and Joan Rater. Phelan and Rater also wrote the teleplay and will join Thieriot as executive producers alongside a cast of TV legend Jerry Bruckheimer including Kristie Anne Reed, Jonathan Littman and company namesake Jerry Bruckheimer. CBS Studios will oversee as producers.
Currently alongside an all-star cast including David Boreanaz, Neil Brown Jr., AJ Buckley, Toni Trucks and Jessica Paré, Thieriot appears on SEAL Team like Clay Spenser. Additionally, Paramount Plus also renewed SEAL Team for the sixth season. Season 5 of SEAL Team left viewers with a cliffhanger as Thieriot's Clay Spenser was among the Bravo brothers who were ambushed in Mali, and RPGs were last seen raining down on them before the season went black. Additionally, Thieriot is the only main cast member without a contract for Season 6, which may be Clay Spenser's last.
Related: These Are The Best Original TV Shows On Paramount, Ranked
Max Thieriot is known for playing Clay Spenser on the SEAL team
Prior to his role as Clay Spenser, Thieriot was also known for his portrayal of Dylan Massett, the older brother of Norman Bates (Freddie Highmore) on the A&E series. Bates Motelbased on the classic Alfred Hitchcock film, psychology. Throughout the series, Thieriot also directed one episode of the series and directed two episodes of SEAL Team.
While it's unconfirmed if the story of Bode Donovan and the rest of the firefighters will be picked up for a series, Thieriot's passion project script certainly gives us some hope.
Ana de Armas' Biopic Blonde Marilyn Monroe Gets NC-17 Rating
Read more
About the Author